A few months ago, the purveyors of Ichi Sushi + Ni Bar opened up a new restaurant in their original location: a 21-seat intimate Japanese oyster shop and raw bar called Ichi Kakiya. Restaurant Manager and Beverage Director Shasta Olarte was kind enough to invite me for a meal, which I wholeheartedly (and immediately) accepted.
Ichi Kakiya is housed in a very small corner spot way down on Mission Street, south of Cesar Chavez, on the west side of Bernal Heights. The space fits a sushi bar and a handful of small tables between the deep blue painted walls, and the feel is cozy and modern. The menu features a couple dozen small bites, specializing in oysters of which they were offering six different types when I visited.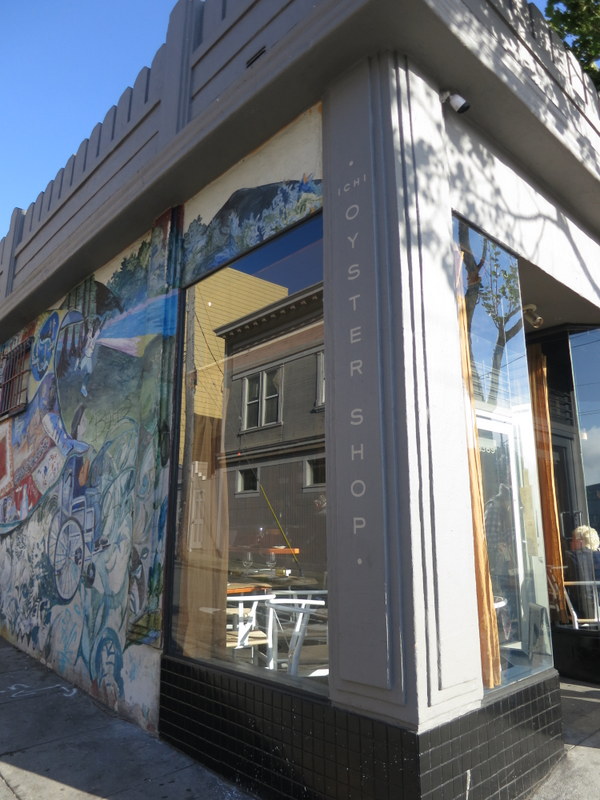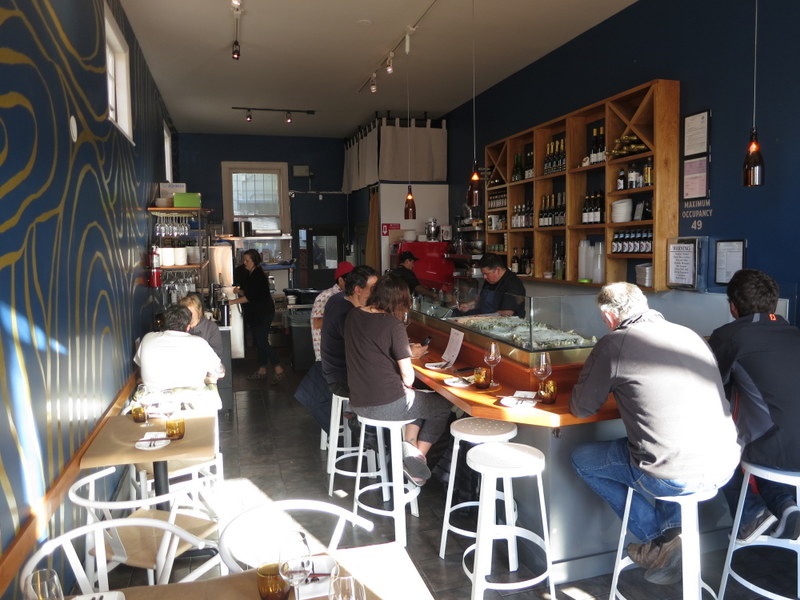 The rest of the menu consists of a half-dozen or so cold plates (traditional and unique salads of sorts), a few steamed seafood dishes, a couple hot dishes, and a special or two. The bar hosts wine and beer, including sake and sake/shochu cocktails.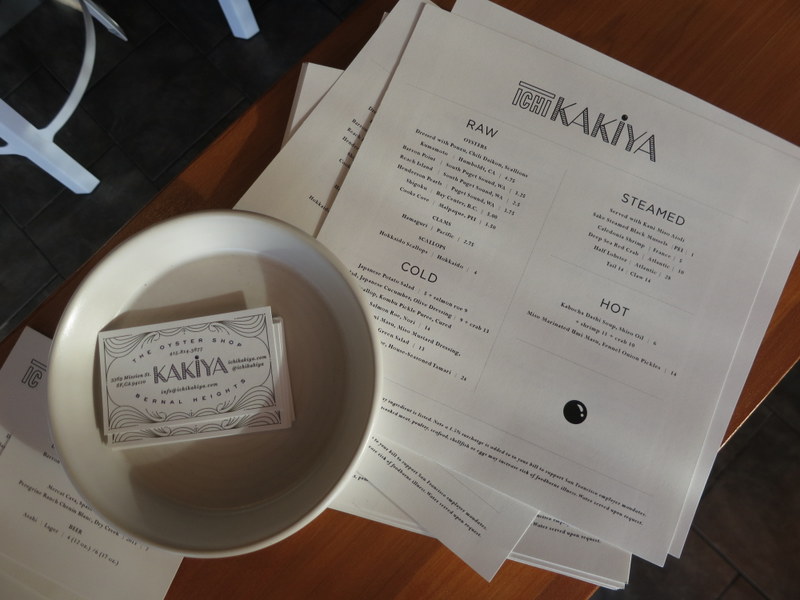 We asked for recommendations from Shasta, our host, and ended up tasting a platter of oysters and steamed shrimp, scallop and nori "tacos," uni and yuba noodle salad, egg salad sandwich on acme roll (special), as well as a couple sake cocktails and some nice white wine.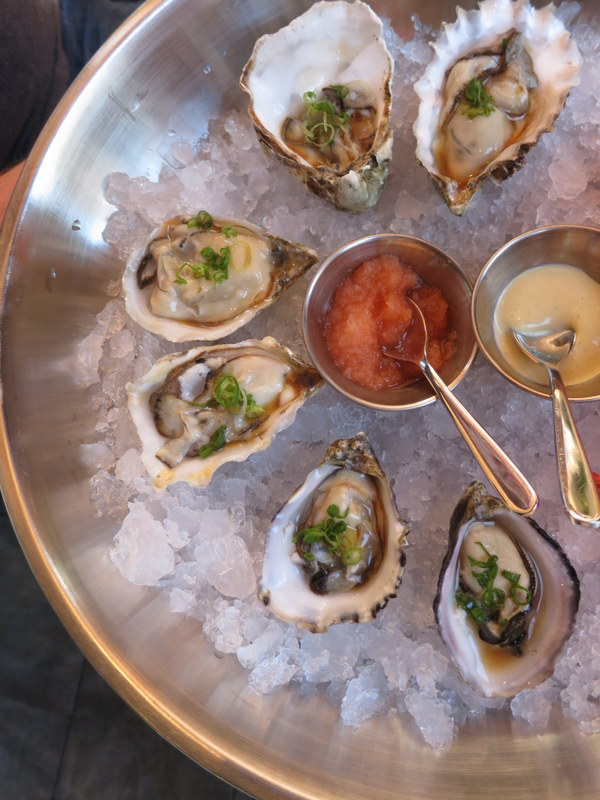 The food was great. Everything was very well made, beautifully presented, and extremely tasty. I even enjoyed the oysters, which I normally shy away from. The steamed shrimp were especially amazing — they were Caledonia shrimp from France and they tasted heavenly (and were $5 per shrimp!).
We had a really great time, and when we got the zeroed out bill at the end (whew), we found that our fare was $152. For some reason we felt weird ordering everything under the sun (it seemed rude somehow since it was complimentary?), so we weren't entirely full when we left.
Seeing the price tag on what we had, I do understand that this yummy food doesn't come cheap (although, we did "spend" a third of our bill on drinks, so there's that). But, knowing the quantity and quality to expect, I would highly recommend this little unexpected haven of culinary intrigue to anyone inclined to seek out the best that SF has to offer. Especially if you like oysters.