My only SFRW lunch this year was at Roka Akor where we enjoyed two beautiful courses of modern Japanese cuisine for $25 per person.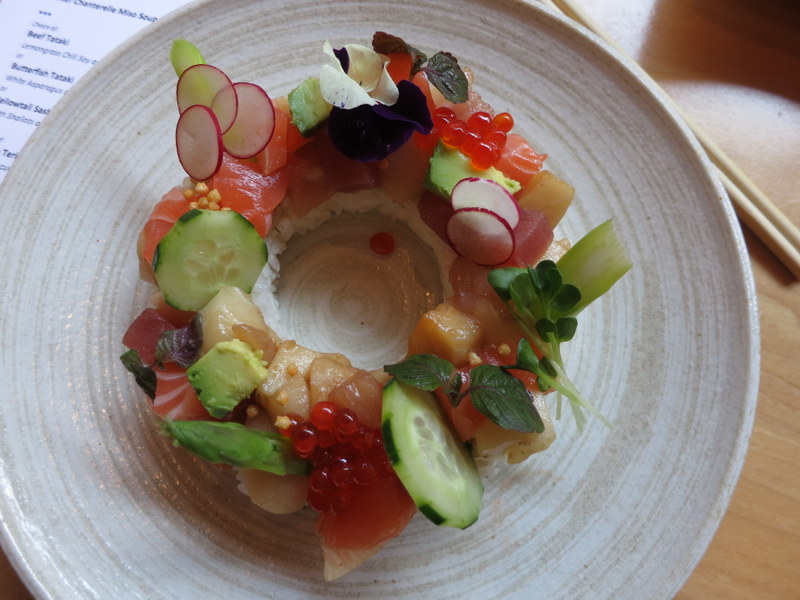 I pass this downtown establishment often — it's at the corner of Jackson and Montgomery and has been around for over a year. It looks fancy, and it is, which is both why I have not yet been, and why I chose to take advantage of their participation in SFRW. The menu choices were:
Starter: Beef Tataki, Butterfish Tataki, or Yellowtail Sashimi
Main: Salmon Teriyaki, Prime New York Strip (6oz), or Diced Assorted Sashimi on Sushi Rice
My companion ordered the Butterfish Tataki and the Assorted Sashimi, and I ordered the Yellowtail Sashimi and Assorted Sashimi. It was very sashimi-y. We also started with an order of edamame (not included in the prix fixe) and the meal came with miso soup.  Everything was delicious and elegant. The service was a tiny bit slow, but the presentation of each dish was beautiful.
And the star of the show, which was surprisingly filling: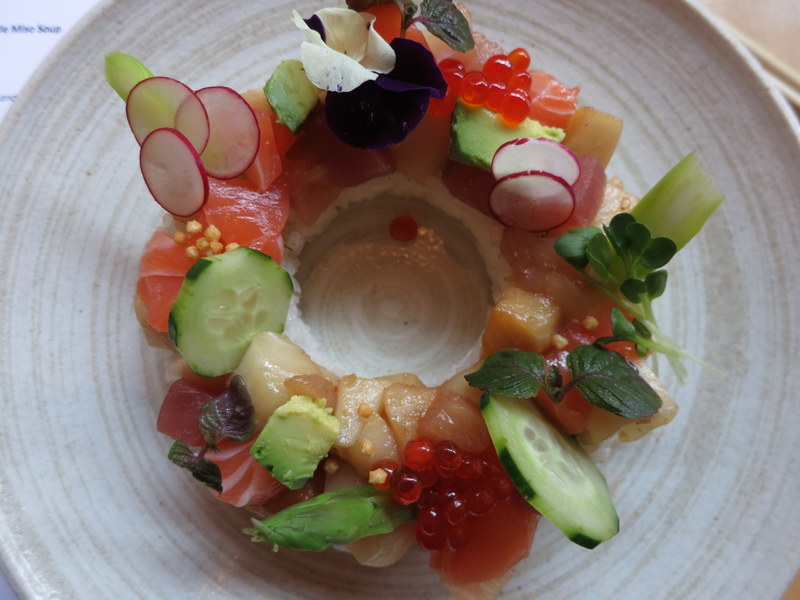 They've even come up with a way to soften the blow of the bill: by serving a cute little packet of macarons with it!