Update: The winner of the giveaway is Nina from San Francisco! Thanks for the email, Nina; enjoy your sundaes!
Yeay, ice cream! The weather is (sort of) heating up, and it's time to enjoy a nice ice cream sundae at one of Ghirardelli's San Francisco ice cream and chocolate shops. If you'd like to try two sundaes for free, leave a comment below or email me at brocandchoc [at] gmail.com for a chance to win*!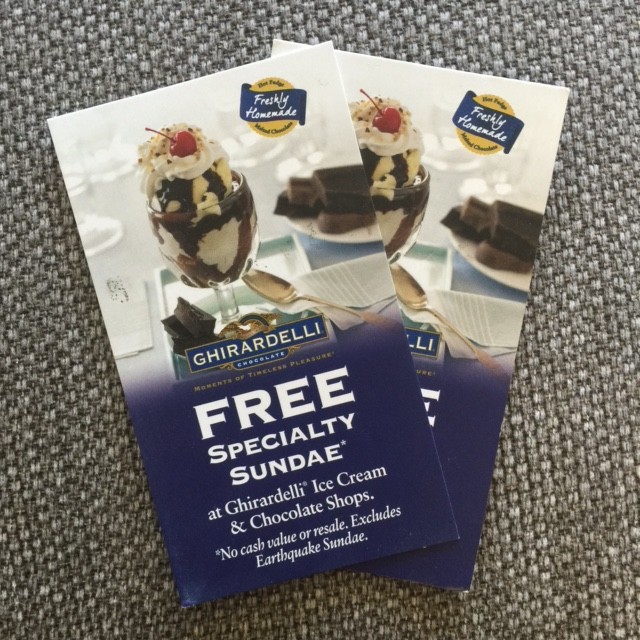 They now have another SF location outside of the famed Ghirardelli Square near Fisherman's Wharf; the newest downtown location opened in late 2012 at 2 Montgomery Street and serves up all the same goodness as the main factory**. You can enjoy a specialty sundae at either location (as well as others around the Bay), and, of course, don't forget to buy a couple yummy squares of chocolate while you're there. 🙂
*Entries will be accepted until midnight (PDT) on Saturday June 20, 2015 and a winner will be chosen by random drawing. Two coupons for a free sundae will be sent via mail to the winner. B&C reserves the right to amend contest rules at any time.
**I just learned, via the Ghirardelli website, that the word "factory" is a shortened version of the word "manufactory!" Knowledge is power.