Ah, brunch. I hate being on bandwagons, but I'm totally on the brunch wagon. It's such a wonderful feeling to enjoy your first meal of the day in a leisurely fashion while not having to do any actual work. SF is full of incredible brunch places, but I've found one where the food is great, there's not usually a wait, and you can park your car (gasp).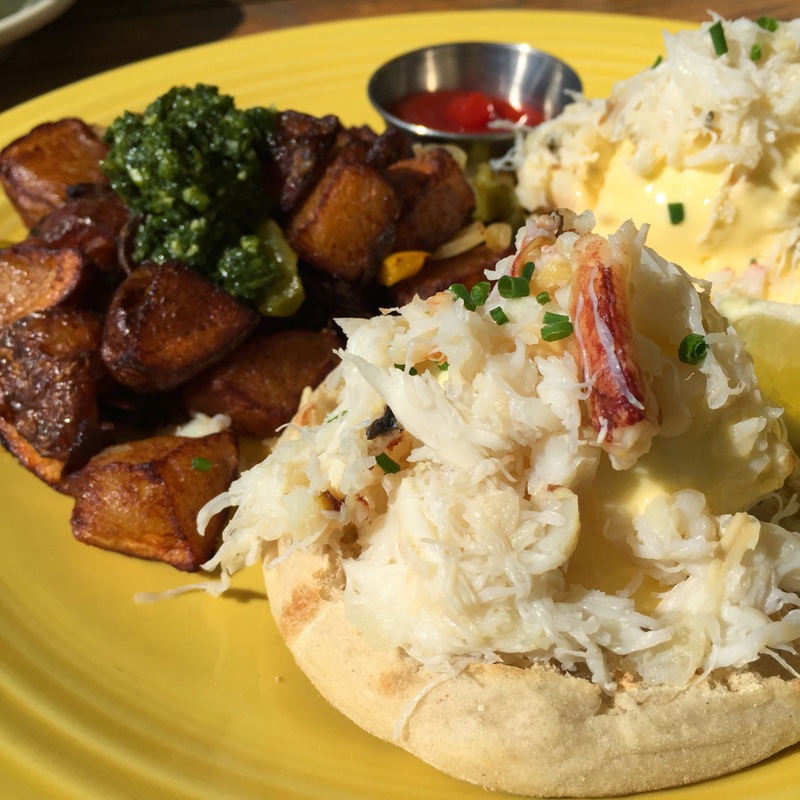 Mission Rock Resort is a bit out in the boonies—bayside in Potrero Hill—but totally worth the trip. It's huge and has a large outdoor patio that is amazing on a nice day. The food is awesome, the service is great, and the prices don't break the bank. I know, it's not Plow or Boogaloos or Zazie, but you can park out front, you don't have to wait over an hour, and you can actually look out on the bay while you eat. And now for the food.
I've been twice, and I can't say I was swayed to try anything other than their eggs Benedict both times. What can I say, it's my thing, and they have a good selection of Benedict choices. I've tried the crab Benedict and the Hangtown, which is a riff on a famous San Francisco dish dating back to the Gold Rush and made with fried oysters. Both times I've been there the food was great, and since the place is a cool eight minutes drive from my house, I'm sure to return. Cue food pictures!
And now for the Benedicts. They offer seven different kinds: crab, Hangtown, cajun, smoked salmon, eggs blackstone, classic, and eggs Florentine. They come with wonderfully crispy potatoes, and the hollandaise sauce is mild, creamy, and mellow. Behold!
The Hangtown Benedict was good, but it did get to be a little bit much for me toward the end. Oysters, even fried, are pretty strong flavored, and the last few bites started to overwhelm me. That said, I finished every morsel, obv.
So… see you there this weekend?