While San Francisco Restaurant Week may seem like an eternity ago now, only a few weeks has passed and I'm definitely overdue for some commentary. First up is our first SFRW visit for a $40 per person prix fixe dinner at The Burritt Room + Tavern.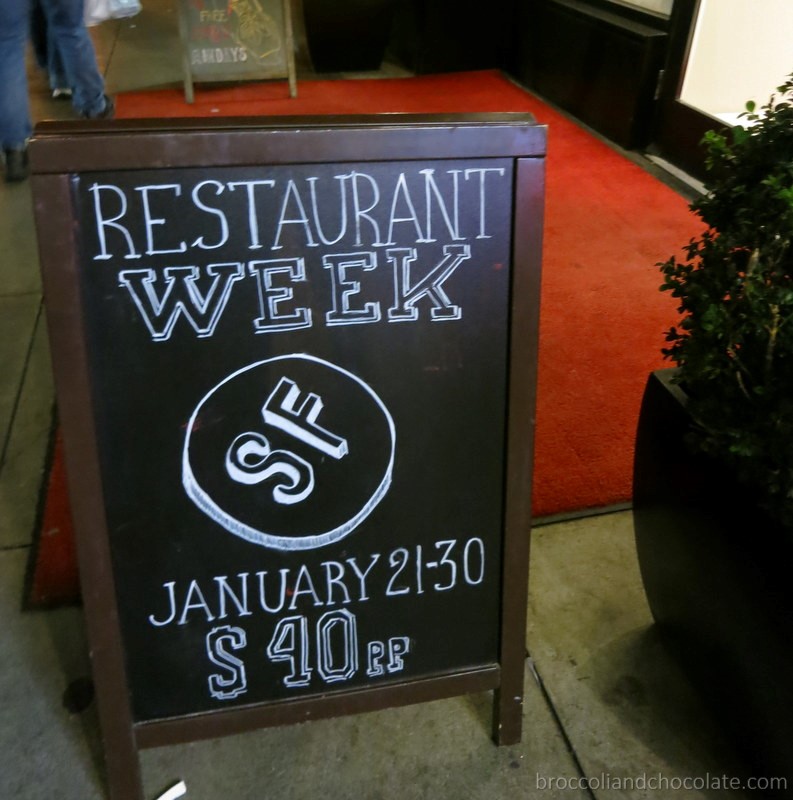 I've been to the Burritt Room before, once for a media event and another time just for drinks. It's a super cute bar and restaurant in the Mystic Hotel on Stockton just south of the tunnel, and the food I've had before was GOOD. But, since it's always hard to judge a restaurant's food from a media event, I wanted to return before commenting. It's settled: The Burritt Room serves delicious food.
The SFRW menu was small but delicious. My boo and I ordered opposite menus, which meant we had one of everything at our table.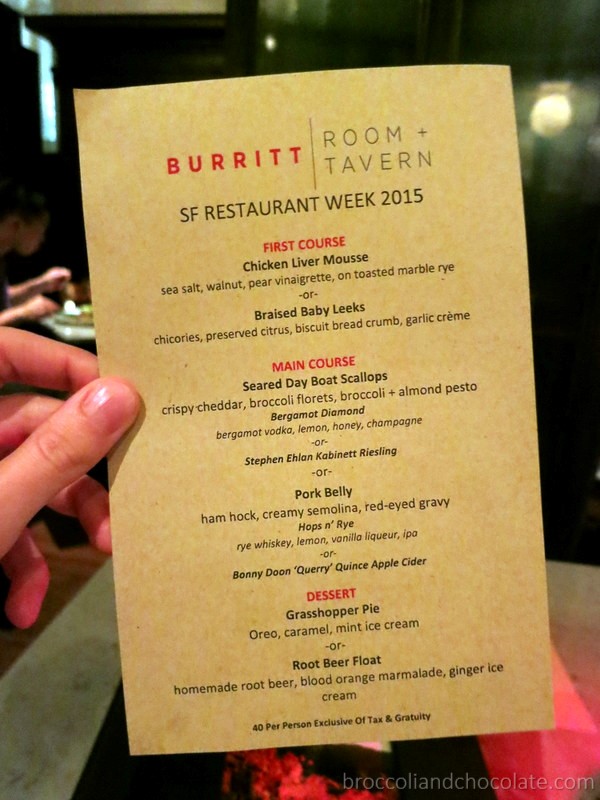 His order:
First: Chicken Liver Mousse, sea salt, walnut, pear vinaigrette on toasted marble rye
Main: Pork Belly, ham hock, creamy semolina, red-eyed gravy
Cocktail: Hops n' Rye, rye whiskey, lemon, vanilla liqueur, ipa
Dessert: Root Beer Float, homemade root beer, blood orange marmalade, ginger ice cream
My order:
First: Braised Baby Leeks, chicories, preserved citrus, biscuit bread crumb, garlic creme
Main: Sear Day Boat Scallops, crispy cheddar, broccoli florets, broccoli + almond pesto
Cocktail: Bergamot Diamond, bergamot vodka, lemon, honey, champagne
Dessert: Grasshopper Pie, oreo, caramel, mint ice cream
It all started with the amuse bouche of an oyster. Yes, mom, I ate it.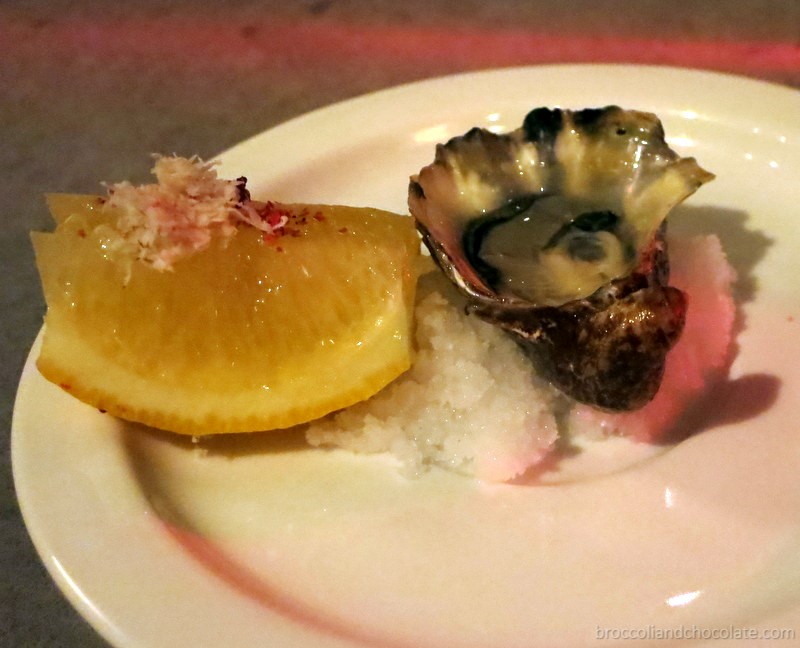 Then on to the first courses:
Mains:
And dessert:
We even got a handful of muddy buddies with our check, which inspired my Super Bowl snack contribution the following week.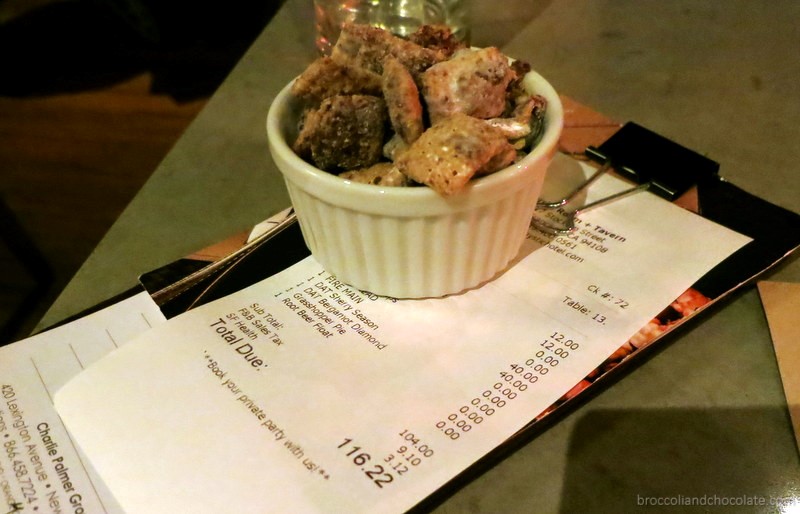 The service was excellent, the place was popping, and the food was absolutely incredible. Everything was so rich and so delicious, I had a massive smile on my face the whole meal and the whole walk home. Thanks Burritt Room — I will see you again very soon. 😉