About a month ago I moved into a new house (new to me) across town, and have been busy trying out the sights and tastes of my new neighborhood in between the seemingly endless quest for new furniture. My new 'hood is Glen Park, and they have the tiniest, most adorable one-block strip of "town" where we can shop, drink, and eat. One of the highlights in this micro neighborhood is Gialina, an Italian-style pizza joint by the same owners as Ragazza on Divisadero.
Having been here a handful of times now, I can say the food is consistently made, the service is great, and the food is very yummy. They don't do reservations and there's usually a line, but even the longest wait we've had (one hour at 8pm on a Friday night) was made enjoyable with bevs and darts at the watering hole two doors down. Gialina is nice enough to call your cell phone when your table is ready, so having a drink or two next door becomes a fun addition to the evening.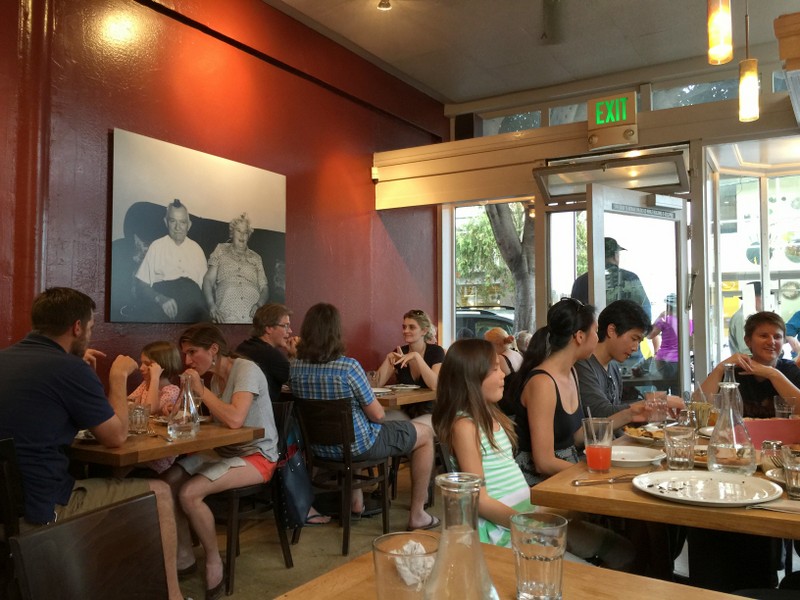 The space is pretty small, with maybe a dozen or so tables, and they don't seat parties of eight or more people. But if you're in the neighborhood looking for some good eats, I'd definitely recommend Gialina as a great casual but nice pizza place.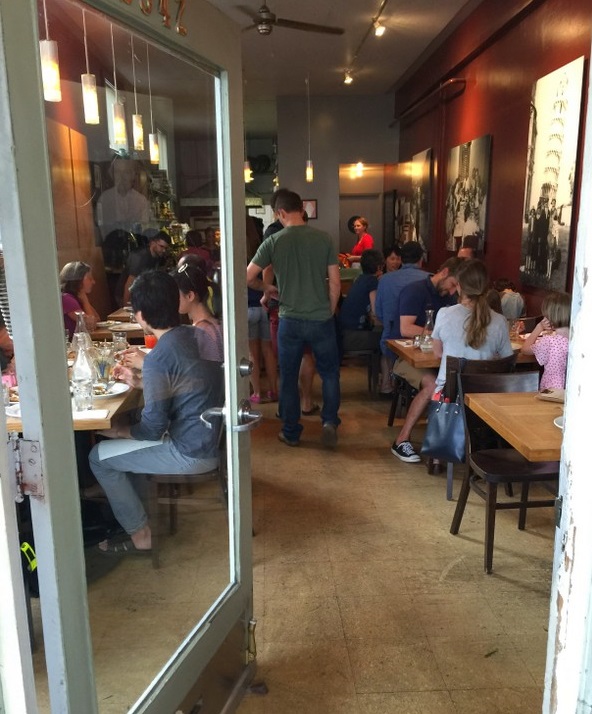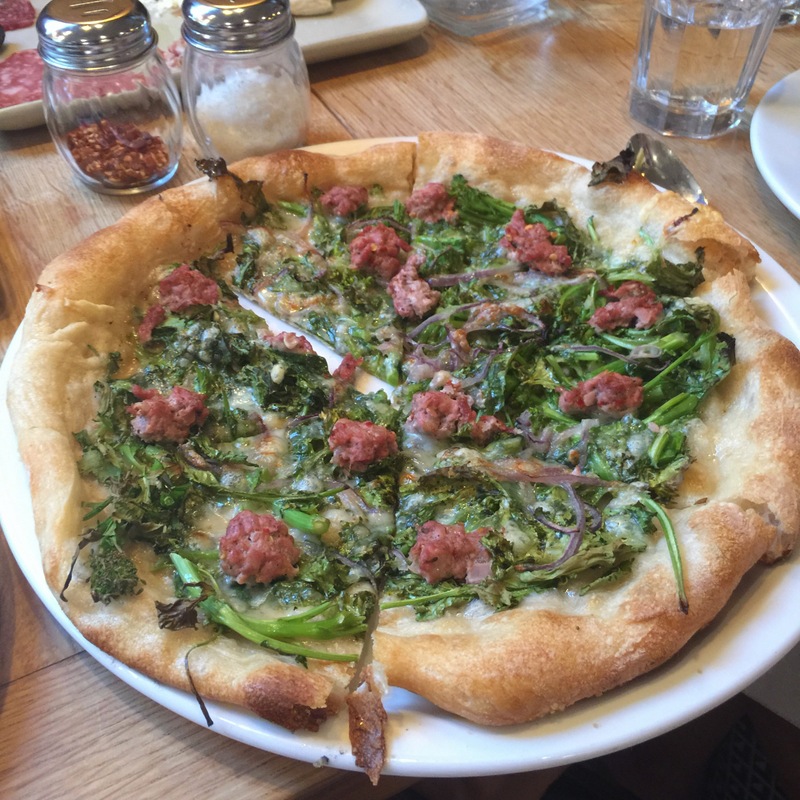 And of course, let's not forget dessert… the specials seem to rotate, but it seems like there's always some Bi-Rite Ice Cream and a few other yummy choices.