Hawker Fare opened its first location in Oakland and, after great success, has opened a second location in the Mission district of SF. Their website has nearly no info, and their Yelp page has reviews that are all over the place. Here's what I thought.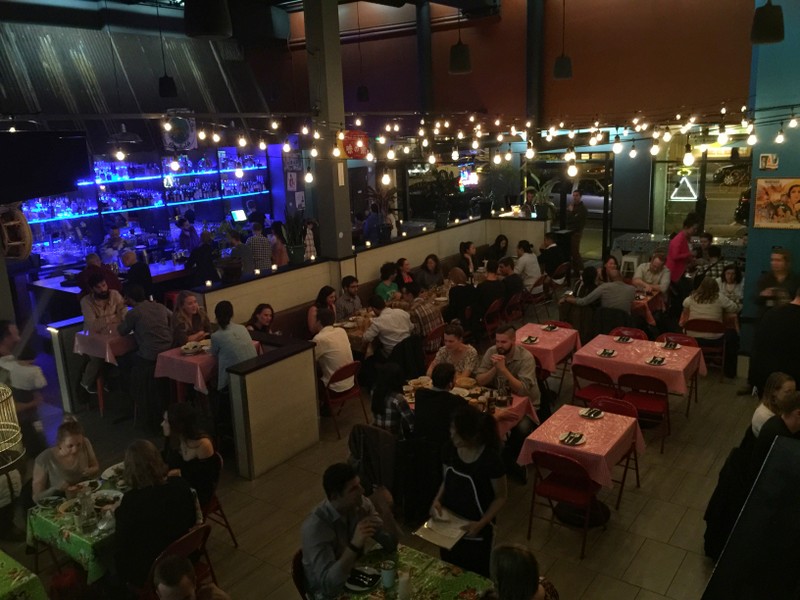 Pros:
The atmosphere was great — a large open area with light strands strung about mid-height in the tall-ceilinged room, kitchy plastic multicolored table cloths, brightly colored rug mosaics covering the walls, and fun music. It was just what I needed on a Friday night.
The cocktails are tiki-bar themed and are fun and yummy. You can even get a little paper umbrella for yours if you pester the waiter to bring you one.
The service was kind, attentive, and helpful with suggestions.
So, you'll notice that I didn't mention the food. That's because it was really the only con. Which is why, even though I liked the place and had a pretty fun time, I wouldn't go back. Let's discuss….